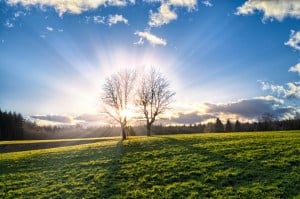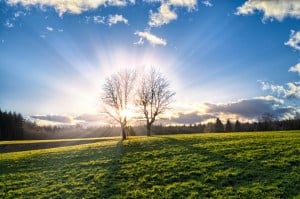 The term 'spirituality' can be hard to define as it means so many different things to different people. It is a concept that is constantly being debated and often misunderstood, however to describe it in its simplest form, spirituality is the belief that there is something beyond the concrete world that we can see and touch. When finding your spirituality there are many avenues to explore and it can be a long path to take but Best Mediums are here to guide you along your journey.
Often, spirituality can get confused with religion, and while the two often work together, some find their spirituality through yoga, meditation or reflection, without a connection to any religion at all. Many religions emphasise the importance of spirituality in faith, however believers in spirituality also accept that there are many paths to go down, and there is no best path to follow, making spirituality a very individual journey.
So why do people practise spirituality? Discovering spirituality, whether it is through religion or not, can help you to find solace and peace within yourself. It may help you to gain perspective and understand that you have a greater power and purpose in life, beyond material possessions or trivial day to day matters. Many people find that their spirituality is steady and reliable, meaning that no matter what is thrown at you, your spirituality will be your rock, keeping you grounded and calm in any situation. It is easy to see why many people turn to spirituality in times of pain or stress, as no matter how dark and stormy life gets, spirituality can stop you capsizing. Finding your spirituality can help you in all areas in your life, it may give you clarity in your everyday relationships, peace and well-being at work and general contentment in your everyday life.
While it's all very well describing the benefits of finding your spirituality, you may be asking how on earth you actually achieve it. Discovering spirituality can be easier than you think – spiritual teachers believe that all humans are spiritual beings and it is likely that you have had spirituality your whole life and you simply have not yet learnt to understand it. If you haven't discovered your spirituality then be patient, there is not one way to finding it, let it unfold in front of you rather than constantly seeking it. Discover what spirituality means to you by reading books, talking to people about spirituality, or taking part in classes such as yoga and meditation. Meditation itself can be truly enlightening and help you to learn about yourself and begin to explore your new path. However, keep in mind that spirituality takes practise and time, and you must dedicate every day to make room for it in your life.
Finding your spirituality can be incredibly enlightening and liberating. Remember that guidance and support from others is valuable, but ultimately you have the choice to walk down whichever spiritual path you believe is best for you. We wish you the best of luck in your journey.