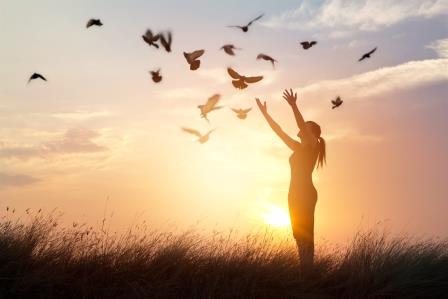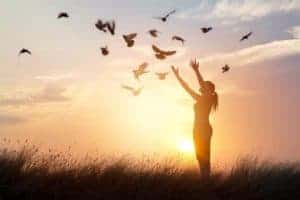 Our beautiful lonely planet is 4.543 billion years old, we the upright ape have existed, as far as we know, because we do have very short memories, for a mere 200,000 years. We have done an incredible amount of damage in that short time, to our planet and our fellow creatures, not to mention each other. Wild animals don't do that, they just take what they need and no more. Even predators, and we are essentially predators, take what they need and no more. That includes male Lions who kill cubs to force the females to breed and produce their offspring, as a genetic mechanism for diversity, they do not kill for kicks or fun, or access to resources, and the effect is positive on the gene pool. We can always learn something from the wild animals who are still managing to live around us, they show us how to live in harmony with the planet and its bio systems, how to live in daily connection with the Great Spirit, the essence of creation, the creator, God or Allah to Christians and Muslims, The God and Goddesses to Pagans, we all have a name for it.
For as long as mankind has written, spoken and made symbols and images about their perceptions about the energy we give a name to, for as long as worship, prayers and honouring the creator have existed, mankind has seen animals around them as messengers from the Great Spirit. We know, our hearts know, that animals are very much in connection with The Creator, and live by the rules the planet was created by. Mankind fights them. So in order to find peace in our chaos, we look to the animal kingdom for help and support in our quest to survive, with our innumerable vulnerabilities. Ancient Egyptians had many Gods in their pantheon; some were fully animal; some were half animal – half human. Native American cultures have venerated the creatures they share the planet with; African cultures have used power animals and animal energy in healing and shamanic rituals. All this wisdom has survived into the present time.
Every season in our hemisphere is magical, if we know how to look at it.
Winter is truly magical for us humans, because it strips away the green coverage, and the animals who are camouflaged in summer, and can be heard but not seen, can now be seen, if they let us. With their permission, we can connect to the Great Spirit and the unique energies of each animal we see, if we are fortunate, because it is a gift to share time with a wild animal.
Look around you where you live, and see, before the greening begins again, see what wild animals are around you and use them to connect to spirit. Birds have a long history of being seen as the messengers of spirit, both the creators, and the loved ones, the ancestors in spirit who want to show us they are still with us and how they can take the initiative for us, connect to us, bring a message to us, willing and brave messengers connecting the earth plane to the spirit world.
Today I did this very thing, I sat at my window, well it's too cold to stand in the garden (as I write this in January 17). I looked into the pale blue winter sky, the bright but dimmed winter sun lighting upwards into the sky from its low angle caught the underside of the wings of a seagull. Like two matching silver boomerangs, just gliding, gliding on a current, not a care in the world, I swear that bird was just having fun on the air current, no rain today, chicken and chips scattered below, discarded by the bus stops, it will still be there in ten minutes, after this glide. Seagull told me to play to my strengths, and to enjoy those moments of detachment from the material, while they exist, it's a good thing to take time out from the battle of survival and just feel joy. If the chicken and chips are gone – there's always worms. Abundance – appreciate the abundance you already have!
As I smiled at the distant seagull, a blackbird appeared in the apple tree, right in the line of my sight, and as quick as he appeared, he disappeared, followed by a female blackbird. She stayed and I felt her look right into my eye. I was struck by her motionless posture and her seeming direct connection to me, this is very unusual. I listened with my heart and I felt her tell me this was a special gift of thanks to me and my semi-wild garden, which is a constant source of food for the birds, she told me very soon she would return to her cloak of invisibility, rearing her young brood, her message is life moves on, and if we work together and support each other, we all have a better life, and the gifts you can give which are unseen by man, are not unseen by spirit.
As I mentally thanked her she shot upwards and off, and she was quickly replaced by a tiny bouncing Robin, announcing its arrival in the apple tree like an early morning reveille to the other small birds in the hedge opposite. The tiny Robin trilled and piped his mellifluous call with tireless commitment, I so love the call of the Robin, and I associate the Robin with the mother of a friend who passed, so this message was very direct, the presence of spirit is all around me, in this moment, the message I am never alone, that my loved ones are a thought away, the love is always available to me – 24/7/365, nothing is lost. The Robin's song is exquisite, from a tiny little animal, a sound that reverberates around the red brick and the wheelie bins, the scaffolding and the dual carriageways, as if the man-made structures are not there, that the green wood which once completely covered this country, is still there – it is to the Robin. We are irrelevant, our progress, our pollution, we are irrelevant. Nature is timeless and it works to the laws of the Great Spirit, not to man-made laws. We need to work with it not against it. From that way of life, all creatures are sustained.
I watched the tree fill with Sparrows, Blue Tits, Great Tits, Coal Tits, and then a bird I have never seen before appeared. I rushed to Google! This bird is called a Black Cap I learned, and they are not native to our shores, they are migrants from warmer climates as far away as Asia. Ah! I hear you say; this is a message about climate change is it not? No, it's a message about survival skills, they are here because we Brits put masses of food out for birds, without necessarily checking they already have what they need from the environment. So this opportunist has a message about survival. Darwin thought that the fittest survived, he was wrong, it's the most adaptable who survive, the Black Cap is a messenger of that truth. I am seriously impressed at how such a tiny brain in the Black Cap head worked that one out and is on its way to becoming a permanent resident of the UK as a result! Evolution in my apple tree! It's proof that it lives in the Creator energy, in harmony and as part of that energy. If you live by that energy, you cannot fail. The Black Cap is the messenger of that truth in the here and now.
There is a Native American prayer, which includes the request to the Great Spirit "May I walk in beauty all of my days", certainly my communing with the birds made me feel this very deeply, beauty is all around us, wonder is all around us, all we have to do is to stop and listen with our hearts, let the messengers of spirit heal our hearts, our minds, our souls. This is certainly the message from all of the wildlife around us, at any time of the year.
Mariah