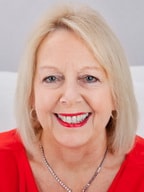 Mediumship has guided Mavis through some very difficult times; so now she enjoys assisting others with her spiritual messages.
Mavis has been working as a professional Medium Clairvoyant for many years. Guiding her clients in making decisions to achieve a positive outcome in all aspects of their lives. Many of her callers return time after time. She was aware of her gift from a very early age. Mavis began giving messages at Spiritual Churches, followed by one-to-one readings and healing.
Heartache
No stranger to heartache, Mavis has had many challenges. Having lost both her husband, parents and other family members some years ago. So, she can relate to clients in similar circumstances.
Mediumship has guided Mavis through some very difficult times, and so now she enjoys assisting others through her spiritual messages, leaving them uplifted and more able to cope with their situation in the future.
Comfort & Hope
Some years ago, Mavis appeared on a TV programme about mediumship. Many who have been bereaved contact Mavis for comfort, hope and reassurance from their loved ones. She has also assisted in connection with missing persons, some of whom were very young children. Through her spiritual messages, empathy and compassion, she is able to support and guide her clients in coming to terms with their loss. She also receives messages from celebrities and others well known to some of us who have passed to the spirit world.
Counselling
As part of a counselling course, Mavis undertook a project which entailed visiting a hospice for children, where she gained a very deep insight into terminally ill children, and how parents coped when faced with such difficult circumstances. The course prepared her for what was to come next when parents were contacting her to make appointments, both for guidance with terminally ill children, and contact with those in the spirit world.

Mavis is a sincere, caring, sensitive Medium who likes to leave her clients feeling uplifted and optimistic about their situation and the future.
Why not contact Mavis and let her offer you spiritual counselling and guidance?