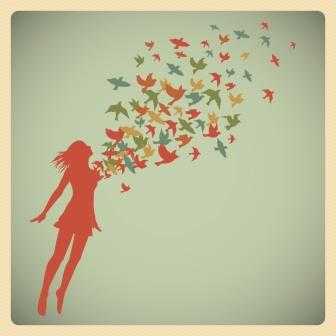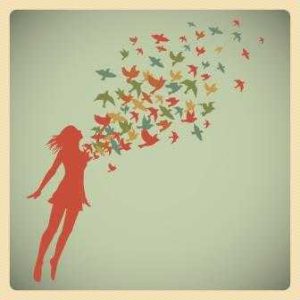 What is our soul and where is it within our body? When we say that something has soul we all know what that means, soul music for example makes us feel in a certain way and yet the 'soul' is hard to define. The soul is not a thing but a quality, a feeling and connectedness with our self, other people, and the world around us. Sometimes something touches our soul and makes us feel emotions that move us, and when the moment has passed we tend to disconnect from our soul, and move back into our head space. I believe we are our soul and the body's purpose is to be the temple of the soul. The body may perish but the soul lives on, perhaps through several lifetimes; journeying through many different experiences in order to learn lessons that will culminate in enlightenment. Then what, where do we go after that? Into the afterlife where we sit in the realms of the gods or earn our angel wings and help lost souls through their journey?
Where in our body is our soul? Some would say the soul is held in our heart and yet that is just an organ. I feel the soul sits with the centre of emotion which is in the solar plexuses region, just below the belly button, close to the pit of our stomach, which is where we feel our emotions.
When we are disconnected from our soul we become lost, restless, unhappy and frustrated, disgruntled with everyone and even those we love. We become unhappy with ourselves and often look for distractions and addictions to fill the void.
When we are connected to our soul the feeling is one of knowing, wholeness, safe beyond description – it just feels right! Listening to our soul and trying to hear what it wants is the way to personal happiness.
Meditation is one way to practice tuning into the core of our soul; easier said than done… Be in the present moment and find the beauty in that moment, even in sorrow. The soul is always trying to reveal itself; if we can only keep things simple and listen and observe what the soul is trying to say to us. Much can be achieved by not doing but by being. Are we not human beings and not human doings? By observing and allowing each moment, the joys of life can come to us. Even sadness and those emotions we find difficult, if we observe them too and allow them to be, we begin to discover our own nature and our soul begins to reveal itself to us. Make moments within each day to connect with our inner self and see if the soul talks to you. First thing in the morning before you charge out of bed and last thing at night in that semi-conscious state make a connection with your soul and see how this can change your day for the better.
By past reader Wanda