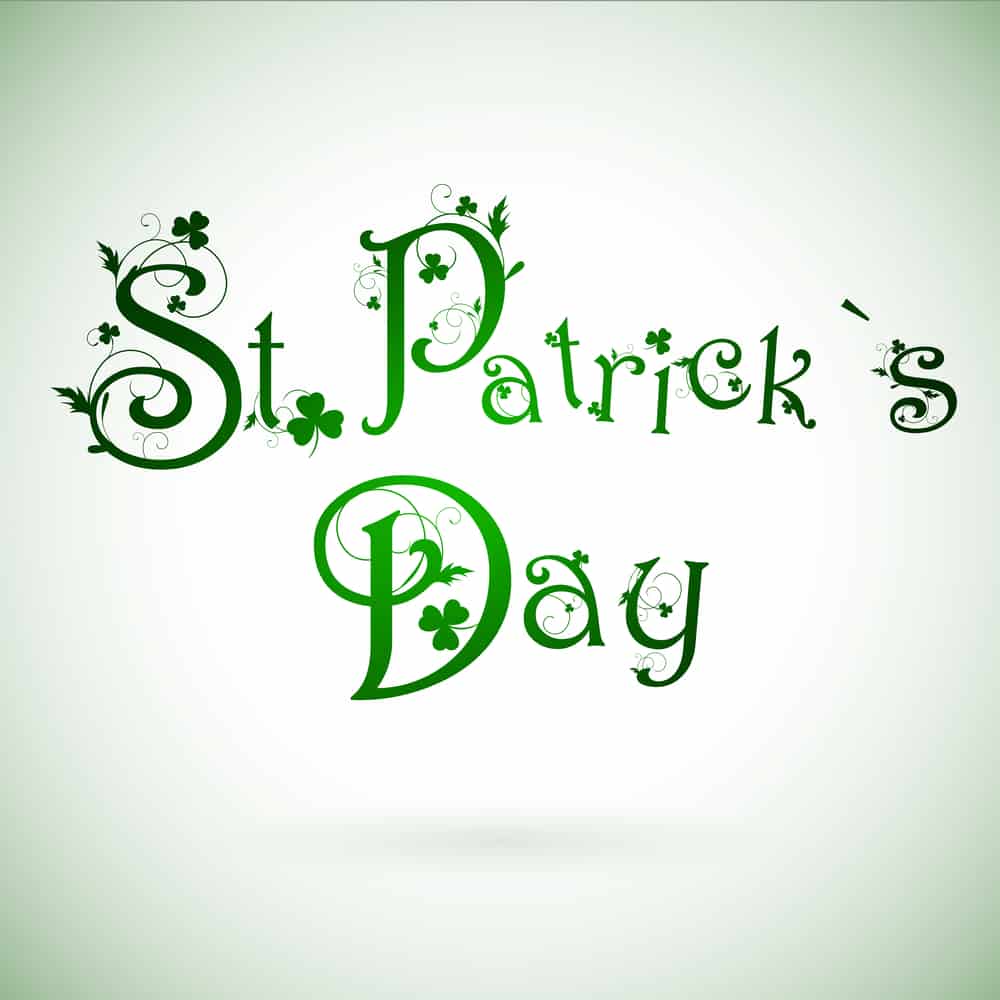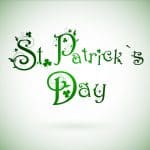 "Well, I took a stroll on the old long walk, of a day -I-ay-I-ay, I met a little girl and we stopped to talk, of a fine soft day -I-ay-I-ay, and I ask you, friend, what's a fella to do, cause her hair was black and her eyes were blue, and I knew right then I'd be takin' a whirl, round the Salthill Prom with a Galway girl". (Steve Earle, The Galway Girl)
It's that time of year again, where we see green, dress green as well as dance and sing along to our favourite Irish songs all in the name of one person…Patrick, the Patron Saint of Ireland. The 17th March to some maybe another ordinary day, but to the Irish and to a lot of other people around the world, this day is Saint Patrick's Day. But who was he?
Saint Patrick wasn't born Irish or born Patrick; he was actually born in Roman Britain and was given the name Patrick when he became a Bishop in Ireland. His birth name was Maewyn Succat. There are sources that suggest that he was born in Scotland, some that say he was born in England and others that say he was born in Wales. What we do know is, Saint Patrick was born around 390 A.D. and died on the 17th March 461 A.D. He was kidnapped and became a slave in Ireland at the age of 16, but escaped after six years and later returned to Ireland as a missionary, after having a visionary dream. So, why is Saint Patrick such a celebrated individual to the Irish culture?
He brought Christianity to Ireland, used the shamrock to explain the Holy Trinity and converted the Irish to this religion, which is now the iconic symbol of Ireland. One of his famous pieces of writing that survived was the Confessio, a spiritual autobiography of his life in the British Isles during the time of slavery, escaping and returning back to Ireland. There is also the myth that surrounds St. Patrick, the banishing of snakes out of Ireland. However, as we all may be aware, there are no snakes and the country is surrounded by cold, ocean water. Not the most ideal environment for a snake, unless of course they swim over once a year on the 17th March, to also join in with the Irish celebrations!
So how is this day celebrated? Traditionally, St. Patrick's Day was celebrated by attending mass at Church in the morning, offering prayers for the missionaries, followed by a celebration in the afternoon with friends and family. It was only after the last thirty years that this day has become widely spread, and celebrated around the world. In Ireland, St. Patrick's Day is considered as a public holiday and many businesses close on this day. In fact, the very first parade didn't take place in Ireland; it was in America in the 1700s, when the Irish soldiers serving in the English military marched through New York City, making it one of the oldest parades. Almost three million people line the streets of New York each year to watch over 150,000 participants in this Irish event. Manchester currently has an Irish market in the city centre in place for Saint Patrick's Day and in London there will be bands, floats and much more in the parade which will take place on Sunday 18th March. A few other countries that will take part in the event this weekend include, Canada, Australia, Japan, Singapore, Russia, as well as the UK and America. What started off as a religious holiday has turned into a day of parades, music, dancing, activities, food and drink! We can't forget to mention those lucky Leprechaun's with their hidden pot of gold! 'The luck of the Irish', a widely spread saying, suggests that they have extremely good luck. This saying originated from when the Irish were in California in search for gold in the gold fields, in which they got lucky and found that pot of gold. However, this good luck wasn't always present for the Irish, such as in the 1800's, when Ireland witnessed a mass starvation, disease and immigration…the Irish Potato Famine. Do you believe in luck? It may seem to some that people are born lucky, but how much of this is pre-determined? Is luck just another word for fate, which suggests that everything happens for a reason? We all want to find that pot of gold at the end of the rainbow or get granted three wishes, but we are all lucky in on our own way. And on that note…
Happy Saint Patrick's Day to you all!
"But I entreat those who believe in and fear God…..that was pleasing to God, but accept and truly believe that it would have been the gift of God. And this is my confession before I die". St. Patick, Confessio
References:
https://www.wildernessireland.com/blog/st-patricks-day-all-you-need-to-know/
http://news.nationalgeographic.com/news/2011/03/110316-saint-patricks-day-2011-march-17-facts-ireland-irish-nation/
http://www.history.com/topics/st-patricks-day
http://www.bbc.co.uk/food/occasions/st_patricks_day
http://www.bbc.co.uk/religion/religions/christianity/saints/patrick_1.shtml
http://www.bbc.co.uk/news/uk-england-manchester-17330964
http://www.telegraph.co.uk/travel/festivalsandevents/9126142/St-Patricks-Day-2012-the-best-parades-in-Britain-and-Ireland.html
http://books.google.co.uk/books?id=plyvq4-tq1EC&printsec=frontcover&dq=saint+patrick's+day&hl=en&sa=X&ei=intfT7DyF4T78QO1sb2oBw&ved=0CEsQ6AEwAQ#v=onepage&q=saint%20patrick's%20day&f=false