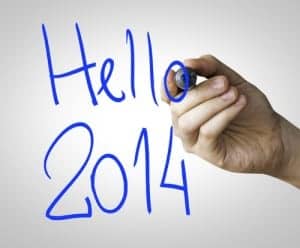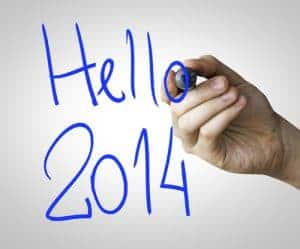 Its 2014! A brand new year often marks a brand new lifestyle for many of us as we promise to throw away the bad and welcome in the good.
The origins of New Year's resolutions can be dated back for centuries. The ancient Babylonians promised their gods to return borrowed objects and pay off their debts at the start of each New Year, and medieval Knights pledged their commitment to chivalry with the 'peacock vow' at the end of every Christmas season.
To this day, about 55% of UK adults form New Year's resolutions each year, although research has shown only around 1 in 11 will stick to it for at least 6 months.
Popular resolutions often include promises such as:
1. Save more money and get out of debt
2. Learn a new skill
3. Get fit/lose weight
4. Change job/career
5. Quit smoking
6. Give up alcohol
7. Spend less time working and more time with family/friends
8. Reduce stress
9. Travel more
10.  Move house
It's true that so many of us make the same resolution year after year, but rarely make it to the end of January without giving up. If this resonates with you, here are some principles, which might help you on the way – after all how great would it feel to look back knowing you achieved all your goals this year.
Focus on one thing
Unless your goals complement each other e.g. eat healthier/lose weight, or save money/get out of debt, it's probably better to just concentrate on one goal. Pick the resolution that will have the biggest impact on your life and focus on it for the first month. Add more goals if you feel confident by February.
Be specific and realistic
Learn which small changes will make a big difference to your resolution. For example it's unlikely you'll lose weight overnight. Why not switch full fat milk to semi-skimmed? Or grill foods instead of frying? Even try a brisk half an hour walk in your lunch break… If your goal is broken down into manageable chunks you're far more likely to succeed.
Track your progress and reward reached goals
We are naturally motivated by pleasure and reward, so don't punish yourself on your journey. Make time to pamper yourself and build it into your schedule of achievements. For example, if you're looking to quit smoking, give yourself recognition for every day you go without a cigarette.
Of course Best Mediums will be here to guide you along your way, to support you in achieving your resolutions this year. If you're looking for career advice this year, turn to Helen or Lucy. Mavis and Dayity can advise you on money problems if you're resolutions are to get out of debt and start saving. If you're resolving to make changes in your relationship get in touch with specialist readers Marcus or Seph to overcome your troubles.
We wish you the best of success and a very Happy New Year!