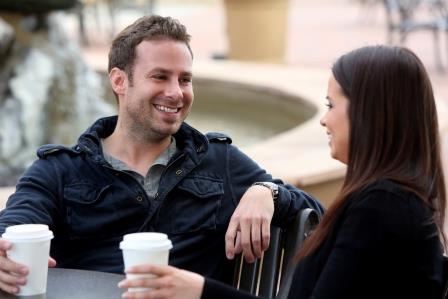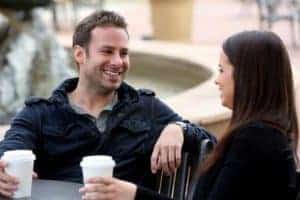 Whatever life stage you are at, deciding that you are ready to date is a big step. It is inevitable that you will have some nerves about meeting someone new. If you have been off the dating scene for some time, you are probably wondering if anything has changed since you last did it! All of these feelings are completely normal, but it is great to take a few steps, to calm your nerves, so that you can enjoy dating for the fun experience it should be.
Tips to follow for calmer dating
Visualisation
Before you even agree to go on a date with someone it can be a good idea to visualise what you want from your next relationship. Try and visualise your first date, at the same time as telling yourself that you are confident and are ready for this next step. You are much more likely to have a positive experience, if you have already imagined it being so.
Pick a Good Match
This sounds obvious, but as much as possible try to select someone that you believe you will have a genuine connection with. Choosing someone that shares some of your same interests will enable conversation to flow more easily. Knowing a bit about the person before you take the plunge and meet, means you will have points of interest to pick up on, hopefully keeping awkward silences to a minimum.
Have a plan
For a first date you might want to consider something where there is a lower level of pressure, such as a coffee, as opposed to an evening dinner. This will give you enough of an opportunity to see if there is a spark between you, and let you consider whether you want to move on to having a more intimate date.
Relax
If possible, schedule your first meeting at a time when you will not have to rush, so a weekend may be better than straight after work for example. Try to build in a ten-minute window to your getting ready time, to meditate or just sit and breathe for a while, to calm any nerves you are feeling. Try to remember why you are doing this, to meet a nice new person and to enjoy some pleasant conversation, try not to build it up in your mind to something monumental.
Conversation
It is easy to let nerves overtake a situation, especially if you are worried about filling any gaps in conversation. So, practise really listening to what the person is talking about, and ask them questions by way of follow up. People love it when you show interest in them, and it can take some of the pressure off you, until you feel comfortable with them asking about your life. Not all dates have to end in a potential relationship, part of the process is learning about another's life to see if you might be compatible and want to spend more time together – its all just part of the journey.
Seek help
If you are really anxious, then enlist the support of your family and friends. They might be able to suggest a good place to meet where you would feel at ease. Perhaps one of them could come over when you are getting ready to help you over any last-minute jitters. I'm sure they won't mind hearing all about your date after and a good gossip over coffee will let you celebrate or commiserate depending on how the encounter went!