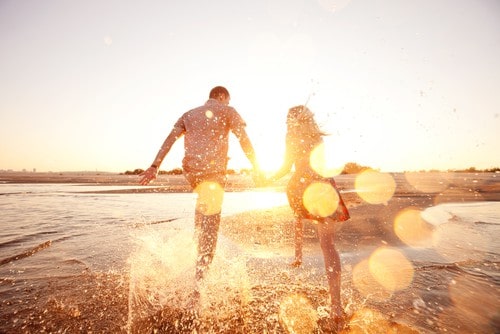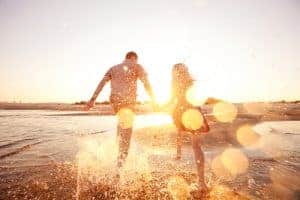 Mantra
A word or sound repeated to aid concentration in meditation (originally in Hinduism and Buddhism).
A statement that is frequently repeated; a characteristic formula or refrain.
Mantras are quite simply effective phrases to help you stay positive during times of confusion, doubt or hopelessness. While there are plenty of good reasons to get up in the morning, sometimes we need that extra little push and repeating mantras that you really believe in (or want to believe in) during your day-to-day life, can have a really positive effect. We have compiled 4 of the best to help you stay happy and positive today and every day.
Be you, bravely
Something a lot of us struggle with on a daily basis is accepting ourselves for who we are. From our jobs to our relationships, it can often seem that others are judging us, which can make it hard to show them our true colours.  Accepting things about yourself that you cannot change gives you permission to let go and start loving yourself – you will probably notice a positive change in how others approach you too.
When to use it: Use this mantra when you start questioning yourself or start to feel pressure from others to look/act/be a certain way.
Keep calm and carry on
This timeless phrase was first coined by the British government back in World War II. In the ultimate show of the British 'stiff upper lip' people were encouraged not to crumble at the first sign of war, and we encourage you to display the same attitude in your daily life. Sometimes we need a little reminder that in life hardship is inevitable, but instead of melting down and succumbing to the pressure we need to keep our chins up and keep on going.
When to use it: When things aren't going the way you planned and you feel like the walls are starting to crumble around you
Life does not have to be perfect to be wonderful
Life can move fast. While you are searching for the perfect home, the perfect job, or the perfect partner a lot can pass you by without you even noticing. While many of us want good things for ourselves and our families we can end up wasting our short time on this earth by striving for perfection. Accept that perfection can rarely, if ever, be achieved and reaching for it all the time can be exhausting. Look around at the things that you do have and realise how lucky you are to have them.
When to use it: When you begin to judge everything and everyone around you. When you are tempted to compare your life to others.
Make it work
When you start a new task, restrictions and uncertainties can sometimes hold you back. But instead of doubting yourself, try taking control. Remember that you choose the path that you go down, not anybody else and you have the power to make it happen.
When to use it: Repeat this mantra before a job interview, if you are taking on a new task, or making a big change in your life.