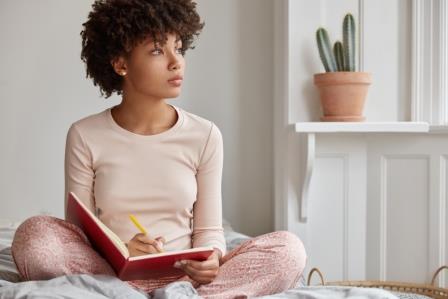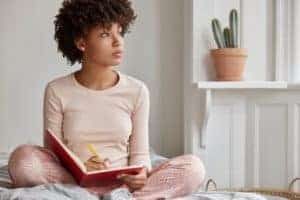 Did you keep a diary as a child? Or do you consider writing down the day-to-day activities of life slightly cringeworthy, aka – Bridget Jones?
Well, either way – now might be the perfect time to consider writing a journal. Life has changed for many of us recently, and a journal can be one way of getting our thoughts on paper. But journals can also be so much more than that:
Of course, a journal can act like a diary – as a record of the events of any given day, along with your emotions.
But they can also act as a reminder of your goals and ways you want to self-improve, as well as mark successes on your journey.
You can add targets and planning, whether that is things to do at work, projects around the house, money aspirations etc.
They are also a fantastic way of documenting gratitude, reminding us of the small every day things that fill our hearts with joy.
How to start
If you are hesitant about putting pen to paper, or have never had a diary or journal before. Then why not follow these simple guidelines to get going – then adapt as you go along.
You could start with a 'To Do' list… This can be as practical or fanciful as you like!
Write down good things that have happened in your day. No matter how big or small. A hug from a child, to seeing a flower crop up in the garden, to telling someone you love them.
Write down things that you have to look forward to… This doesn't have to be big things, like future holidays or big purchases. It could be as simple as a sunny day, breakfast with your favourite people, a long soak in the bath. Whatever makes you happy.
Structured Approach
If you are still unsure about getting going with a blank page. Then you might consider a more structured approach. Michelle Obama, for example has a guided journal. This offers a series of questions to answer, tasks to complete and lists to be made.
Health Benefits
Activities such as journaling are creative and they allow us to switch off from daily life pressures. They also give us an opportunity to re-frame the day, and see that even amongst the stress and chaos there were happy moments. They also remind us that 'this too shall pass', and that better times are ahead.