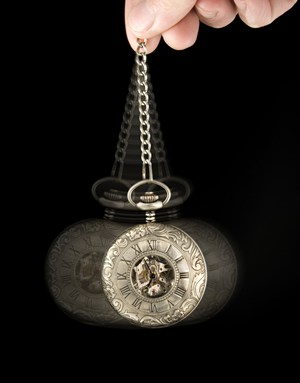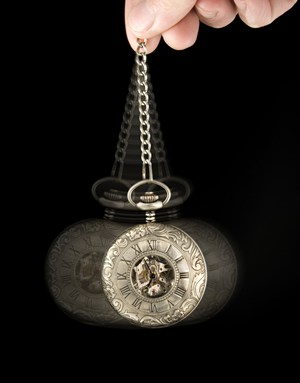 Hypnotherapy, what does it make you think of? Being made to do things without your knowledge and clucking like a chicken? Well it is not mind control; it is actually an immensely relaxing experience that can help you unlock hidden parts of your mind.
Hypnosis has always existed throughout history in one form or another; however it was only well recognised in the western world since the 18th century. Franz Mesmer (from who we get the word mesmerising) was a physician that had hypnotic powers and was the first to study the field from a scientific standpoint. He developed the first consistent method for hypnosis which did include a large degree of theatre, which is where the popular stage persona of a hypnotist as a mystical figure can be dated back to.
You may have heard that we are all psychic in some way, or that anyone of us can be contacted by the spirit world, well hypnotherapy can help to unlock these talents. Some of our readers have used hypnosis to develop their skills while others have used other methods but there is a variety of ways that hypnosis can help us connect with the spirit world.
Some call it an art while others call it a science, what is for sure is that we are deeply controlled by our subconscious mind. Hypnosis can be used to access this subconscious using hypnotic suggestion; the aim is to influence our conscious behaviour by using positive thoughts. Clearing negative thoughts and introducing positive thoughts can help us to give the mind direction. With this direction and a clear mind we can become more open and sensitive to the spirit world and harness natural intuition and premonitions. For those not wishing to develop their own abilities hypnosis can still help to focus the mind in the same way, if that person wishes to contact the spirit world via a trained medium. This is often recommended as organising the thoughts and relaxing the mind can help the medium to read your energy and give you the answers that you require. Although opening yourself up to the spirit world is achievable for anyone using hypnosis.
This is by no means an easy process; it takes time and effort to focus the mind and as with many things can only be accomplished with practice. These abilities cannot be used too much; instead they should be used as often as possible to hone them as they can be lost over time if not used regularly. Some of the most powerful psychics and mediums that use hypnosis as a means of focussing their mind do so regularly, as the mind is a living thing and changes over time. It has now become accepted that hypnosis is a powerful tool and as we started this blog your first impressions may have been of something that was sinister as control of the mind is often the forte of bad guys in movies. The reality is that hypnosis is much more subtle than that and is actually a natural process of focussing our mind to achieve a better goal.