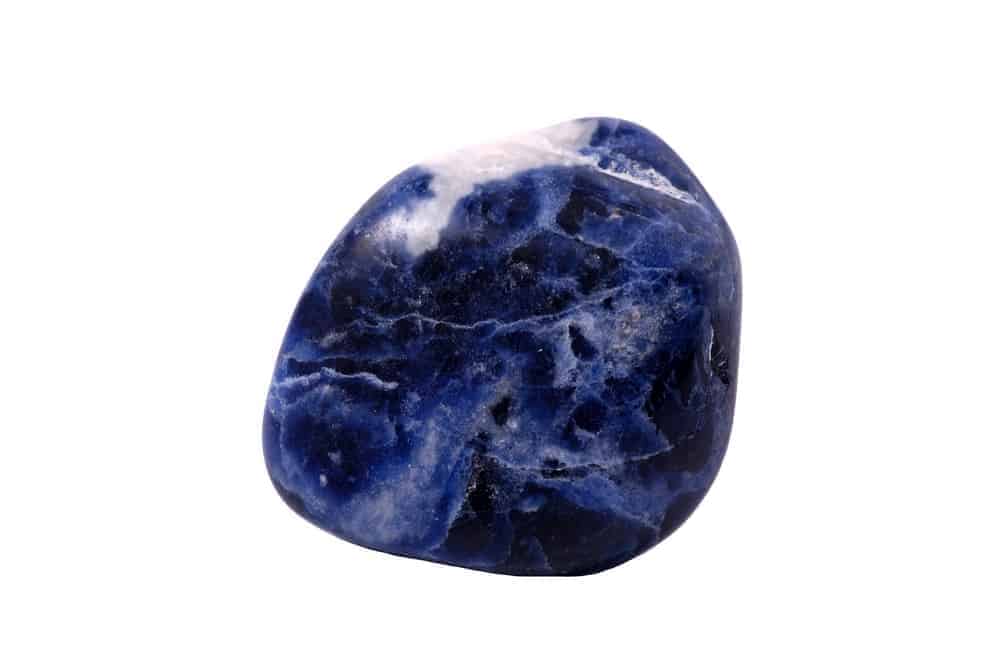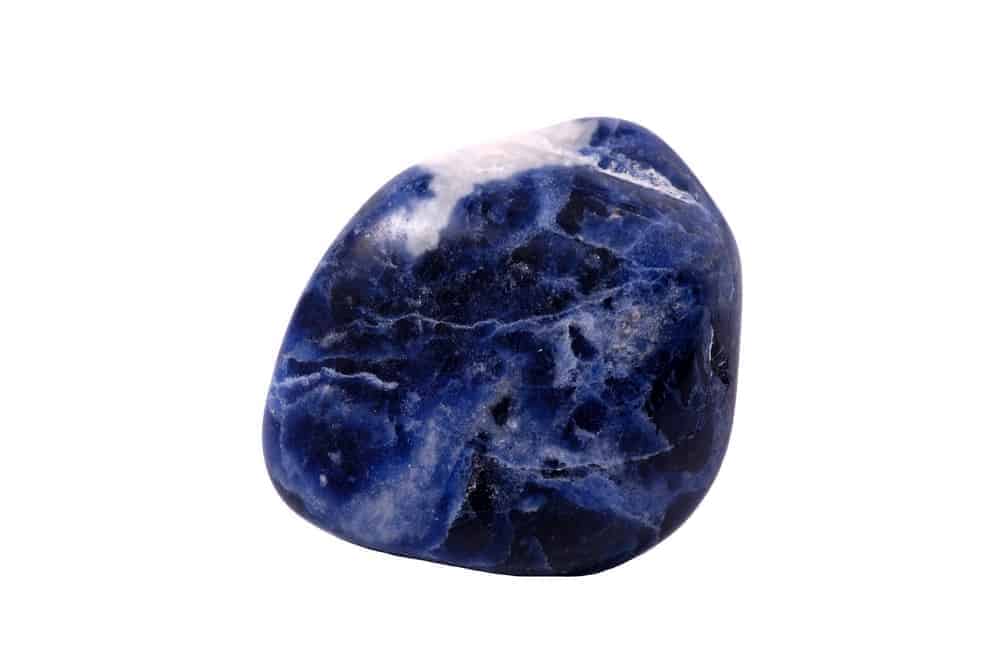 Want a clear, ordered mind, rational thought and inner peace? Sodalite may be the perfect healing stone for you.
This striking stone most commonly occurs in royal blue, with veins of white calcite running through it. Named after its high sodium content, this mineral is relatively hard and largely used as an ornamental gemstone. Although it was first discovered in Greenland in 1811, it was not until 1891 when deposits were discovered in Ontario, Canada that the stone became popular. Significant deposits of Sodalite are rare today and are only found in a few locations, Canada and the USA being the main providers, with smaller deposits coming from South America, Portugal, Romania and Russia. 
Its fairly recent discovery means there isn't much history behind the usage of the stone, however one notable story tells how, upon a visit to Ontario, Queen Victoria's granddaughter Princess Patricia fell in love with the stone and soon chose it as the interior decoration for Marlborough House in London. In more recent times, Sodalite has become extremely popular in crystal healing, revered for its numerous properties.
Often referred to as 'the stone of truth', Sodalite is thought to be an excellent stone for encouraging objectivity, truth and intuition. Sodalite has the ability to calm the mind and allows new information to be processed and taken in. It is one of the best stones for easing anger, as its calming influence allows us to release those nagging negative thoughts and emotions. Its energy is also particularly useful in bringing people together, and when used in team exercises it is believed to promote trust and harmony between group members. You may also want to use this stone to inspire creativity – painters, writers and singers could all benefit from using Sodalite, as it inspires and stimulates ideas whilst calming the chaos and disorder that often surrounds creative types!
On a physical level, Sodalite is thought to balance out emotions and can even calm a panic attack. It has been used to cool fevers and lower blood pressure as well as aiding with problems in the digestive system and throat.
This stone is an air element stone that corresponds to the third eye chakra. Sodalite is a truly spiritual stone and when used in chakra meditation it has a way of opening up the 'spiritual pathway' allowing you to send and receive messages with ease. If you are looking to develop your psychic abilities this is a great stone to begin with.
From jewellery, to carved statues and tumbled stones, there are endless ways to incorporate Sodalite into your life; wearing or holding the stone close to your third eye chakra may stimulate a range of gifts you were not even aware of.
Best Mediums reader Pattie, is just one of our mediums who can guide you with crystal vibrations. Here's just one customers piece of feedback after a reading with her.
"Many thanks Pattie for the telephone reading last night … as I said to you afterwards, I thought it was excellent and has really made me look at my life in a different way (and I felt that way straight after we finished on the 'phone)".
Lorraine