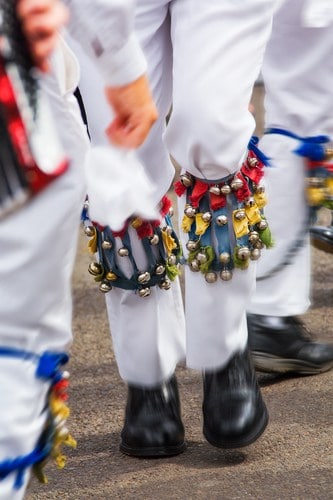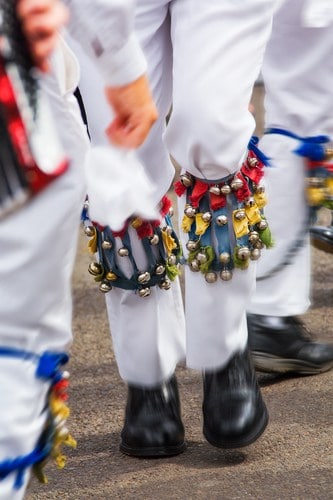 In many places around the world, today marks the beginning of the Easter weekend.
From chocolate bunnies to egg rolling and street festivals, Easter is observed in a surprising variety of different ways. In some countries, huge processions take place, while in others the religious celebration is marked through more sedate customs.
We take a look at some of the most interesting traditions worldwide.
Germany
Easter egg hunts are equally as popular in Germany as they are in the UK, and the custom of boiling and painting eggs actually began in Germany; the bright colours represent the sunlight and growth of the spring. German restrictions on selling alcohol, public performances and dancing on Good Friday have come under fire in previous years from non-Christians.
Australia
In Australia, Easter is celebrated in the autumn season unlike other Northern hemisphere countries, where Easter falls in the springtime. However don't expect to see the Easter bunny – rabbits are considered such a pest in Australia that there is a campaign to replace the traditional 'Easter bunny' with the 'Easter bilby' a native Australian long eared marsupial.
Poland
One of the more unusual Easter traditions comes from Poland, where on Easter Monday, boys try to drench other people with buckets of water. This tradition of pouring water on one another is called Smingus-Dyngus and legend says girls who get soaked will marry within the year. Similar celebrations are held in the Czech Republic, Hungary and Slovakia.
Brazil
In Brazil, many follow the tradition of not eating meat on Good Friday, even those who aren't very religious. There is also a Brazilian tradition of 'beating up' Judas, the apostle known for betraying Christ. Every year locals make straw renditions of Judas, hang them on the streets, and then destroy or set fire to them.
India
Even though the Christian community in India only makes up a tiny 2.5% of the total population, Easter is still very much a prominent celebration. Street festivals, special mass, and processions take place in churches all over the country.
USA
In the US, families are invited by the President to take part in the annual 'Easter Egg Roll' where children roll Easter eggs down the White House lawn. The holiday tradition has a long history dating back to 1878 when President Rutherford B. Hayes officially opened the White House grounds to local children for egg rolling on Easter Monday. 
Britain
In the UK, Easter is one of the major Christian festivals of the year. It is full of customs, folklore and traditional food. Common customs include Morris dancing, maypole festivals, Easter bonnets and hot cross buns.
Sweden
You would be forgiven for mistaking Easter for Halloween in Sweden! Children dress up as witches with brooms and red cheeks to go door-to-door with a copper kettle asking for sweets and treats.
Even if you are not religious then why not use the message of Good Friday and Easter to make a personal sacrifice and to help another. This could be something like giving up a few hours of your day to help an elderly relative, or volunteering at a local homeless shelter.
Best Mediums wish all our readers a great Easter weekend!