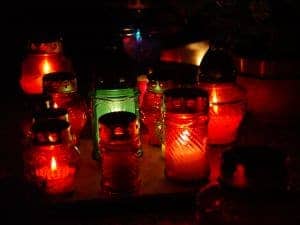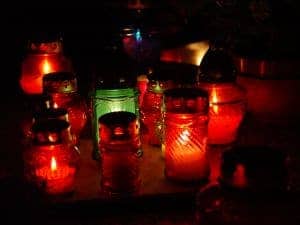 Everyone is a channel for spiritual guidance, and if you're looking to go beyond psychic 101 when developing your abilities you may want to look into connecting with your spirit guides. These energies surround us all the time, yet many people assume that contacting them requires a special talent or gift. However this is not always the case, if you are open-minded and accept the guidance available to you.
One of the most common questions asked is 'who are my spirit guides'?
Spirit guides were once living as you are. You may have even shared an incarnation with your spirit guide and made an agreement with them before you were even born so you certainly know them. As they too have lived and experienced life's highs and lows, they are all too aware of the problems and struggles that we are facing. Spirit guides often have their own area of expertise based on their previous life experiences/career, and different guides come and go throughout your life depending on what area you require guidance in.
A spirit guides sole purpose is to comfort and guide us through changes in our lives. A common misconception is that our spirit guides are friends or relatives who have passed on, and while there is no doubt that lost loved ones are out there to guide us, they will not necessarily become our official 'spirit guides'.
Often we don't receive psychic information because we don't know how to ask for it. Our spirit guides are well aware of what's going on in our lives and when it's time to intervene they often 'speak' to us in ways we overlook. They are always willing to communicate with us but be patient if you aren't picking things up – it takes times and practise.
The most important thing to do when connecting with your spirit guides is to relax and become an open channel, allowing the energy to flow through you rather than forcing it. Try meditating if it helps to centre you. A good tip is to simply trust your instincts and listen to what your inner voice is telling you. You may feel silly at first but try to speak out and greet your spirit guide. If it doesn't feel right, try again a few moments later, until eventually you begin to feel the presence of your guide. This may come in the form of a 'feeling', a sensation of touch, a movement of air or just a warm feeling. When your guide contacts you, thank him or her and express your appreciation – you may not be aware of it but this guide has probably been by your side for a long time.
As your connection with your guides grows stronger they will be able to show you how to develop your psychic skills further.
Many of our readers have experience with contacting their spirit guides and may be able to lend you guidance and support on your spiritual journey. Bryony expresses a strong connection with her spirit guides, while Maz uses hers to communicate messages of comfort from the spirit world. Why not get in touch today…