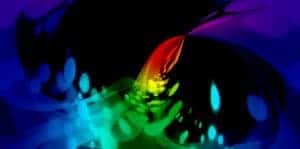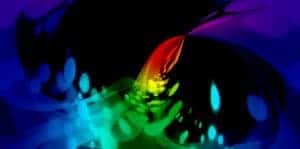 The ability to read auras is an essential skill that, like any other, can be improved and trained in order to further develop your psychic abilities.
What is an Aura?
It is believed that every being on earth possesses an aura. It is usually described as a field of subtle, luminous radiation that surrounds a person or object. Scientific research has shown this field of energy extends about 4-5 feet around an average healthy body, but appears depleted in size and brightness around an unhealthy person.
Our auras represent our physical, mental, emotional and spiritual energy and are often seen as a mix of colours, which individually correspond to a person's mood, health or condition of their chakras. They are not constant and can change depending on many factors.
Major colours associated with the aura are red, orange, yellow, green, blue-indigo, and violet, however there can be variations on these colours. Some are more intense, while some are deeper or lighter in colour.
Getting Started
You don't have to be born with psychic abilities to see auras, however they are not seen easily by the naked eye. The ability to see auras and colours usually comes with dedication, time and practise and many people find it takes a little patience.
If you are new to aura reading, start by practising on inanimate objects such as plants before working your way up to animals and people.
Reading Auras
Auras are often 'read' as it is thought they hold a multitude of information about a persons past, present and future.
Here is our simple step-by-step guide for beginners in aura reading:
1 – Find a suitable background – a plain, or white background is essential when reading an aura.
2 – Proper lighting – Not too dim or bright – natural light works best.
3 – Position the object/person in front of the plain background and relax.
4 – Relax your eyes, and let them fall out of focus as you gaze at the subject – you may start to see a haze appear around the edges.
5 – Determine any visible colours – beginners may only be able to distinguish one dominant colour, but they will multiply with practise.
6 – Be patient – when you first see an aura it may disappear as soon as you blink or look away. It takes practise to hold your focus steady.
7 – Record everything you see – draw a body, or object outline and shade in the colours you see for later analysis
8 – Learn what the colours mean – get a guide to interpret what you've seen. With time and research you'll soon be able to tune in your intuition so you can interpret an aura without a guide.
Best Mediums are lucky to have some gifted aura readers working with us. Adam, Diamond or Ellie can quickly tune in to the energy and aura of anyone, so get in touch now to discover more.