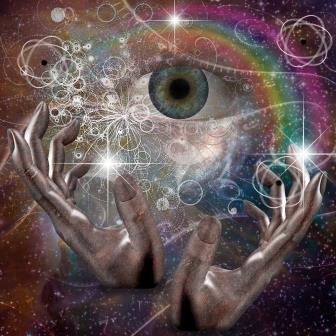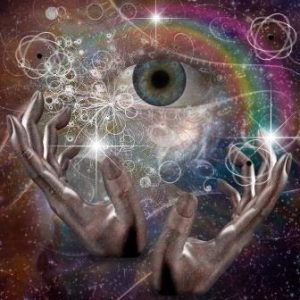 A Day in the Life of a Medium, by Reader Julie – PIN: 3123
I didn't know the reason why I'd told the lady on the telephone that I would do 'An Evening of Clairvoyance' for her at her public house, after all I had received a call just before hers requesting the same thing and I'd politely declined as I much preferred reading for people on a one to one basis and didn't relish the thought of the sea of faces that stare at you full of expectation…
When performing, what I called at that time, nothing more than a 'stage show'. I told my daughter what had happened and I said, "I am a real medium, not a performer," she said, "I know mum, but can't you just do your thing on stage as you would in a one to one consultation?" "You're good mum and when you did it before the audience loved you and there must be a reason why you said yes to this lady when you'd only just refused the one before…I think that it was meant to be and you can't change your mind now as you've said that you will do it." She was right, there was no getting out of it now and I'd told the woman that I would go to look at the venue the following day.
We arrived at the Old Maltings which was built in 1795 and was draped in history, where strange things had been seen and heard. It had been converted into a public house and a nightclub. The manager (who also happened to be the daughter of the owner), took me on a tour and asked me to tell her if I sensed anything paranormal. The whole place was bursting with spirit energies and it went through my mind that I would be there all day if I went through them all. The waft of tobacco smoke suddenly entered my nostrils and I was somewhat surprised as smoking is banned in public houses. As my eyes followed my nose I saw an old gentleman in military uniform, sitting at the bar sipping his drink and smoking his pipe. The old man gave me the thumbs up and I took that to mean that I should tell the manager about him and so that's what I did.
When I told her about the old man sitting in the corner she asked me to describe him, I went ahead and she said, "You're hired." She knew all about the man in the corner, who had been a customer of hers before he passed away and it seemed like he still was! I still wasn't sure that I wanted to be hired and couldn't help feeling that the place had an eerie feeling!
I expect you are wondering whether I went ahead with the evening of clairvoyance; well I did! When I arrived in the town (which is only about 15 miles from where I live), with my oldest daughter in tow, there were posters everywhere with my picture on them and it suddenly hit me; I'm doing an evening of clairvoyance in the 'eerie' pub, and I cannot get out of it now – it's too late!
The evening of clairvoyance went well, in fact it went better than well and was the first of many events that I would come to do in that pub and many other venues. I found that I didn't need to be a 'showman performing on stage', instead I was just myself passing on loving messages from those in spirit to their loved ones in the audience, but it didn't stop there…
One day as the phone rang I experienced déjà vu, I picked up the phone and it was the manager of the 'eerie pub'. She asked if I would consider doing a ghost hunt in her pub. The strangest thing happened, I told her that ghost hunts are not my thing and explained to her that when I do one to one readings or demonstrate my mediumistic abilities during a clairvoyant evening I am connecting to the spirit of a loved one in the audience, (their mother, father, child etc.) therefore one could say that the spirits are all friends of friends.
But when one connects to a spirit in a building it's like opening your door to a stranger. These spirits may not have any connection to the people present, they are just connected to the building itself. For example, they may have lived there or died there! Yes I gave her every reason as to why I shouldn't do it and then I found myself agreeing to do it! Crazy…That was just the beginning of some very intriguing ghost hunts that were very enlightening and wet peoples' appetite and left them thirsty for more.
I came to believe that these spirits just want to tell their story, just as we would tell our friends about our life experiences or maybe we would write it down just as I am now. They on the other hand have several ways in which they try to communicate with us and these involve our senses. See, hear, sense, smell, feel and even taste. The first three are most commonly known and are Clairvoyance – clear seeing, Clairaudience – clear hearing and Clairsentience – clear sensing. Feeling and tasting are not as widely known to people but never the less are still commonly experienced by mediums.
After explaining to our guests on the ghost tour about the different ways that people can pick up on spirit we took them on a tour of the premises, this was time for them to see what they could sense and everyone is always surprised that they can pick up on anything at all. Following this we told our guests about the history of the pub and we look at how the things that they had sensed could relate to situations that had occurred there, hundreds of years before – that really leaves people dumbfounded. Later we allow our guests to wonder around taking photos and videos. When people take a photo or a video they see nothing there with the naked eye whilst taking it and you can see the excitement on their faces when they play the video back and see orbs dancing around on their video or several faces in their photos.
That's not all; we usually hold a séance at the end of the ghost hunt – only for the brave! Let me tell you about trance mediumship also known as 'over shadowing'. It's when spirit energy comes so close that there is less of the medium and the medium's personality and more of the spirit and the spirit's personality. When this happens the information that comes forward from spirit is likely to be even more accurate. It's more accurate because any information that comes directly from one to another is always going to be more accurate than information passed through someone else, and one could say that with trance mediumship the spirit is speaking directly to you as opposed to passing information to the medium who in turn passes it on to you.
So…A Séance at the eerie pub:
We all walked up the steps in semi-darkness to the old room at the top of the building. The whole place felt cold and eerie but as you get to the top of the steps the coldness runs through your veins and shivers up your spine. As we entered the room a few people felt so sick that they had to leave the room and so shaken up that we sent a member of staff with them to look after them and make them a hot drink.
The remainder of our guests were quietly anticipating what was about to happen. Suddenly the guest medium, whom I had brought along with me 'for the ride' looked a funny colour, he felt sick and dizzy and ran out of the room. We sent someone to take care of him too…but we needed to continue with the evening.
The manager of the pub, (Kelly) had lived there from childhood and is used to the strange occurrences there and comfortable with the strange energy that seemed to radiate from the walls of the place. I was fine, but usually if one is working in such a place one would have another medium to take care of the 'main medium' but it looked like I was on my own. However; in a strange turn of fate, from that point on the manager of the pub would take the place of the second medium. It's strange because she's not actually a medium, but she just intuitively knows what needs to happen and what she should do and she takes better care of me than any medium ever could. Now we settle down for the séance, which incidentally, wasn't supposed to include trance mediumship!
We sat in a circle with our eyes closed, holding hands by candle light. We sat in complete silence, everyone patiently awaiting my words, curious as to the messages that I will pass on from the spirits who will contact me. My head fell and for a time it looked like I was having a nap. The manager (Kelly) was the only person who kept her eyes open and her eyes were fixed on me. As the spirit came closer, my mind wandered off to another time, another place. My face started to change and Kelly told our guest that they could open their eyes and look at me but they must remain calm. My top lip started to lift up and looked as though it was rising so high that it could go up my nose. (Maybe the spirit had had a 'hair-lip' when he was here on earth, before he'd passed away.)
Kelly started to speak to me in a very gentle and calm voice, but to everyone's surprise it wasn't my voice that replied to her. The voice that came back was a male who hissed whilst he swore at her and continued to move the left side of my top lip so high that it looked like it would go straight up my left nostril and in such a strange, kind of pointed way, that wouldn't usually be possible. Kelly spoke to him and asked him questions about his life and he replied – when he wanted to. He'd had a hard life and he was rather 'rough around the edges' but he wasn't really as scary as he'd tried to make out. He was a bit smelly though. He communicated with us on several occasions following that day and our guests were always fascinated by his presence.
There were other spirit energies who also came so close that whilst they spoke through me I lost all awareness of myself and my surroundings. Kelly would have conversations with them and ask them questions and afterwards she 'fills in the blanks' for me. I'm told by Kelly and our guests that my voice changes and sometimes my accent is different. Apparently, on occasions, I have even looked different.
Maybe I will tell you about the other spirits on another occasion. For now, thanks for reading and don't have nightmares because they were all friendly.