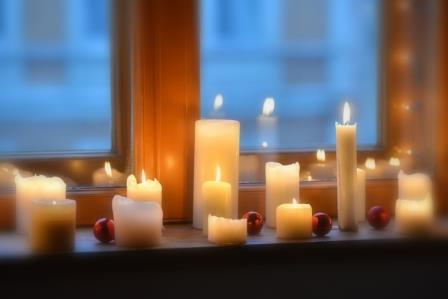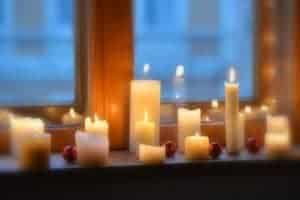 Even with the best of intentions, sometimes the Christmas period can get fraught – visiting family and loved ones, shopping for presents, shopping for food, cooking and more…
So when you start to think about decorating your home this year, why not give the process a feng shui twist?
The placement of your favourite Christmas baubles, and what colours you use can make a huge difference in terms of bringing positive and revitalising energy in to your house, so it will be a welcoming and peaceful place to enjoy the festive season.
Start by looking at the colour of your main living space that you will decorate, if it is fairly neutral – then you can use colour in your decorations to bring different types of energy in. Then take a look at your decorations, many of us will have them in the typical Christmas colours – reds and golds. But these colours represent fire elements in feng shui; too many of these colours in a small space could bring about arguments and disagreements amongst family and friends. Try breaking up fiery energy with cool blue and silver ornaments that signify calm and soothing energy.
A great first decoration is a wreath; if practical it can be placed on the outside of your front door, creating the right energy as soon as anyone enters the threshold. A wreath made of things found in nature would be ideal, such as fir tree and pine cones that will represent growth and new beginnings. A traditional shape of a circular wreath is a good idea, in feng shui the circle means unity. Which is exactly what you are trying to create when you bring together generations of families to celebrate.
Many of us will use candles as part of our decorations; a simple twist is to put them on a window sill. In feng shui terms this will encourage enlightenment in to your life. Equally many of us will have oranges on our shopping list; instead of keeping them in the kitchen you could use them as decorations. A circular dish would be perfect here to create unity; the orange colour in the room will inspire communication and a feeling of connectedness. If you want to go the extra mile, you could stud the oranges with cloves – symbolising joy as well as increasing the power of attraction!
Of course most homes would not be complete without a Christmas tree; stars which often adorn the top of the tree and the triangle (the shape of the tree) are fire symbols in feng shui. To harness that energy in a positive way the tree should be placed in the wealth section of your house (stand in the door way – look in, the wealth section is in the far left corner of the house). This won't be practical in all homes, and also many people will have artificial trees, so if not possible – find the wealth corner of your house and hang a pine cone. When it comes to decorating the tree, use a variety of colour and textures of trimmings and baubles to represent the five elements of feng shui: Earth, Fire, Water, Wood and Metal.