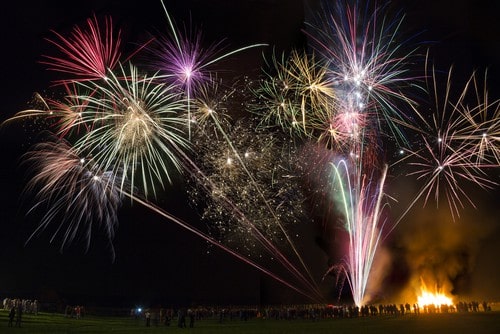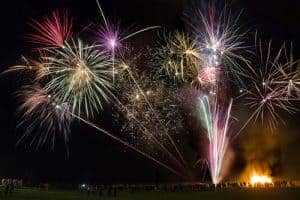 November the fifth has been and gone for another year. Hopefully, many enjoyed a fun but safe celebration and took full advantage of the opportunity to set fire to unwanted items, and celebrate with Fireworks, parkin and toffee apples.
Bonfire night is a celebration of history, so is often a time when individuals take time to think of loved ones who are no longer with us. November 5th is also a fantastic opportunity for family and friends to gather and connect with each other. Many of us now lead very hectic lives, so there are very few opportunities for loved ones to get together and reflect on times gone by.
Bonfire night is a very unique event as there are very few celebrations that focus on a failure. Guy Fawkes and the Gunpowder Plot are famous for their failed attempt to destroy the Houses of Parliament, and this failure is exactly the reason why so many people across the world celebrate with a burning effigy of Guy on bonfires and the accompanied fireworks display.
Many people may not think too much about the meaning of November 5th,but what would have happened if Guy and his band of men had been successful in their mission? What if the Houses of Parliament was destroyed? It is likely that the world would have changed forever, and we would be living very different lives…
This shows the importance of not dwelling on the past, and what could have been. Nothing we do today can influence or change what happened yesterday. Many of us have been in relationships that have not worked out, behaved in a manner that is very much out of character, or not taken an opportunity that would have changed our path. These are all events that have happened, and there is nothing anyone can do to change this.
The more we think about what didn't happen, and what we didn't do, the less likely we are to move forward with our lives. Maybe this should be a lesson then, to think less about the 'what if' and channel our minds into what lies ahead. There are many changes and events to come in your life, and surely this is a more exciting prospect than remaining in the past and thinking what could have been.
If you feel you are at a crossroads, stuck in the past, or struggling to look to the future, maybe it is time to open up to one of our highly skilled mediums.
Do you want to connect with a departed loved one so you can finally move on? Do you want to remove the uncertainly about what the future holds? We can help you get the answers.