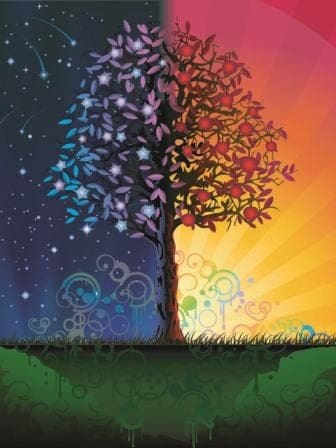 In the UK this years Autumn Equinox takes place on Tuesday 22nd September at 2.31pm. Of course, as you know in the northern hemisphere it marks the official end of summer and the beginning of autumn. It marks the point at which the sun illuminates the northern and southern hemispheres equally.
Harvest Moon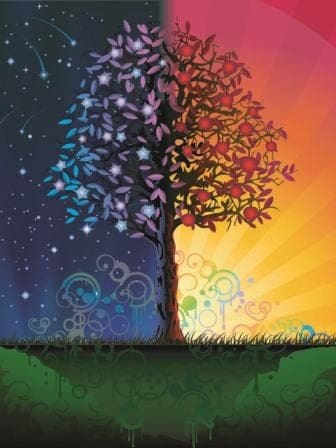 This autumnal period is also associated with harvest, and harvest festivals. The Harvest Moon is a full moon that occurs closest to the autumn equinox period. The light this moon provided was used by farmers to work long into the night to bring in crops from the fields.
Aurora Borealis
The Autumn Equinox increases the chances of seeing the Aurora Borealis in northern hemisphere latitudes, otherwise known as the 'Northern Lights'.
Pagan Rituals
Pagans have three harvest festivals throughout the year, Lammas, Samhain and Mabon (which is the second). Mabon celebrates a plentiful harvest and a need to give thanks for abundance. It remembers that the bounty of Mother Earth should be celebrated and shared both literally and spiritually.
Ways to embrace the Autumn Equinox
This festive period should be considered one of hard-work, but also of hard-play. In other words, do good work, and then enjoy the fruits of your labour!
Mabon is a time to reflect on the year so far – let go of things that have not gone so well, and plan ahead for the future. This is particularly true from the 17th onwards when The New Moon is in Virgo – a great time for fresh starts!
Go foraging, and see what natures bounty can offer you from bramble berries to crab apples! Eat seasonally and consume the best this month has to offer from tomatoes, fennel, peas, swede to apples & pears and more…
Now is the perfect time to mend fences, whether that is a relationship with your loved one, family, friend or neighbour!
Phrases that wrap up the spirit of the season are: Reconciliation, Abundance and Sharing – enjoy!