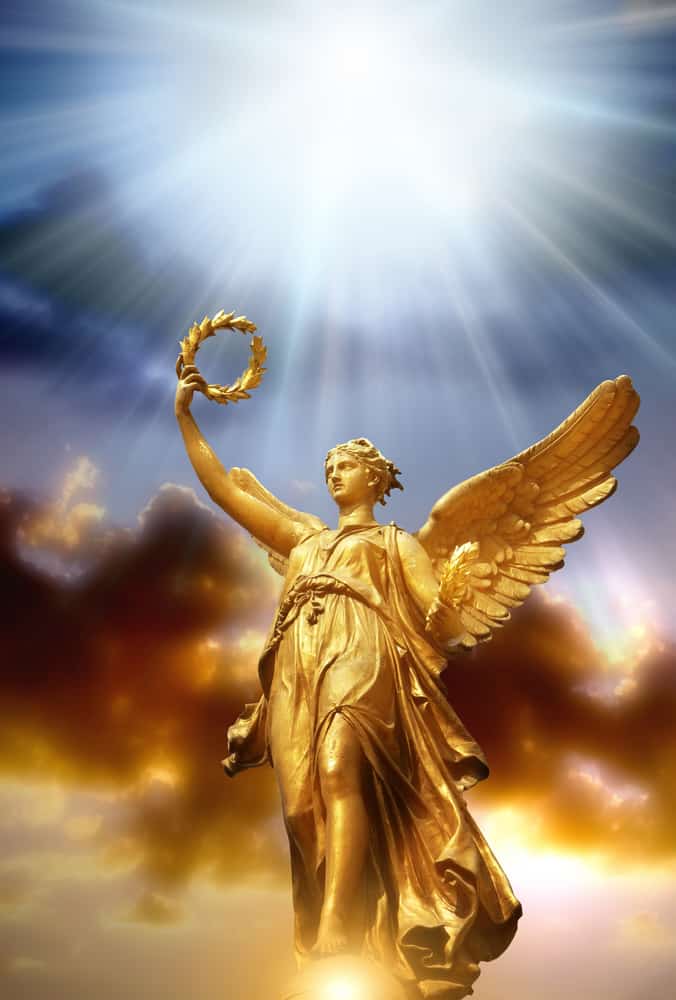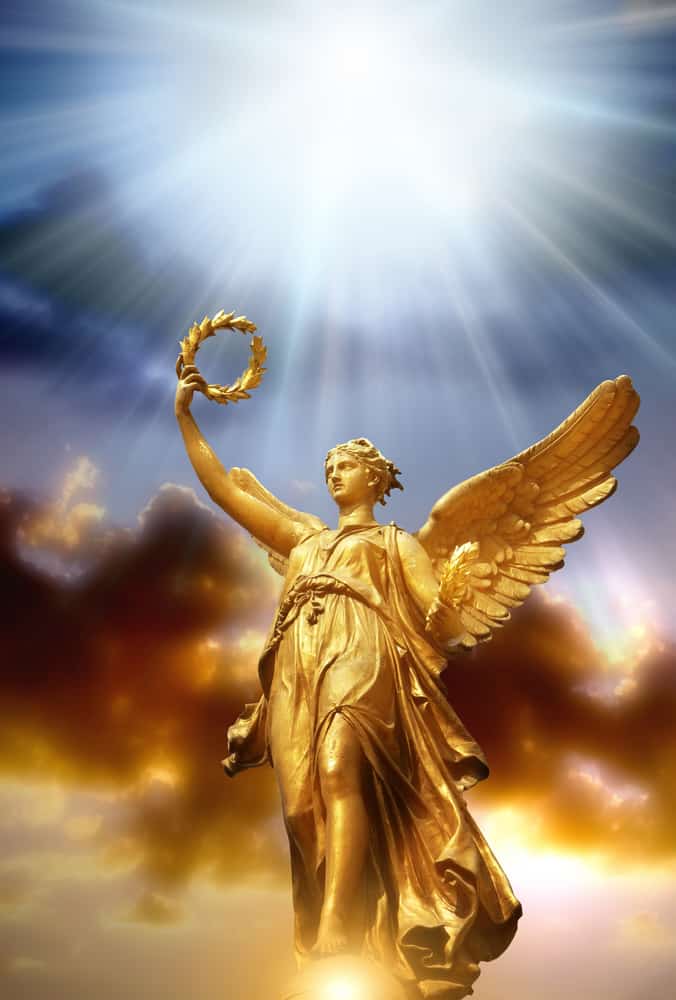 We all recognise angels as being human-like, with white feathery wings that we place on top of a Christmas tree, but there is a lot more to them than just that. They are in fact messengers of God and each and every one of us has our own personal angel. The angels are not here to judge you or interfere with your life, but to offer guidance and support when needed. Whether the person is good or bad, to the angel, we are all equal.
The word angel originates from the Greek word aggelos, meaning messenger. In the book Archangels and Earthangels, by Schneider and Gerhard, they say that angels are here to help and have powers beyond belief. Not everyone is aware of the different types of angels that have been created, other than Gabriel, who alongside Archangel Michael, are the only two that are mentioned in the Bible. We all believe in having our own Guardian Angel, which is true, we do have our very own who is by our side, but what about the other angels? There are nine categories of angels that we are aware of, who all have a different purpose. These are; Archangels; Cherubim; Seraphim; Dominions; Guardian Angels; Principalities; Thrones; Virtues; and Power.
This month, we will be talking about Archangels.
Archangels
The archangels are the highest ranking of angels and are found in many religious traditions such as Christianity, Judaism and Islam. Doreen Virtue mentions in her book Archangels 101 on how to connect with your archangel. They are waiting for you to contact them, whether you ask them personally out loud or through a thought, by saying a prayer, they're waiting for a signal and they want you to ask them for help. The archangels will never intervene with one's life without permission first, but they do want to form a close connection with you. There is not a set rule of how you should contact your angel, they are aware of the signals when you're calling them and they will send you a sign so you know they are there. As with all angels when you want to contact them, your personal channel must be quiet, relaxed and have a clear mind out with any negative thoughts. This makes the path easier for your archangel to contact you.
As mentioned, Archangel Gabriel and Michael are the only two who are mentioned in the Bible, but we must not forget Raphael or Uriel who complete the angelic foursome. Other than the famous four, we also have Ariel, Chamuel and Metatron. All the archangels' names end in 'el' meaning God, apart from Metatron who was a human before becoming an angel. The exact number of how many archangels there are is unknown.
Archangel Gabriel is one of the most iconic angels, as we are all aware; it was Gabriel who told Mary that she was to give birth to a boy, the son of God, as well as foretelling the birth of John the Baptist. Gabriel's name means 'God is my strength' and his main role is to send out good news.
Archangel Michael is the highest ranking angel and is also known as Saint Michael. He was responsible for fighting Satan in the war, and it is said that Michael withdrew from the devil when he disputed about the body of Moses (Jude 1:9). This is why Michael is commonly known as the 'angel of protection' and is depicted as carrying a sword. Michael in angelic terms means 'who is like God'.
Archangel Raphael's name means 'God heals' and that is exactly what he does. Raphael is there to help heal you of pain, tension, fear or an illness.
Archangel Uriel brings you back up when you feel lost or when you feel that there is no hope. Uriel is the angel who reminds us all that in any situation that is showing as a negative in your life can be turned into a positive. Uriel's name means 'God is light'.
Archangel Ariel is the Mother of all nature including elementals such as fairies and spirits. She is known as 'The Lioness of God'. Ariel encourages us to go out into the natural world, as well as inspiring, motivating and putting confidence in us.
Archangel Chamuel reminds us that we are all adored and loved. The angels will never abandon you; no matter what path you take and to not be ashamed of whom you are…God loves us all equally. In other words, love yourself and others around you. Chamuel is there by your side. Chamuel name means 'he who sees God'.
Archangel Metatron is God's library and knows everything that has happened or is going to happen. He can be known as 'The Angel of Thought'. Metatron is one of two angels that were born a human first. His birth name was Enoch.
Our readers Teri (pin: 4950) and Kim (pin: 6464) do angel card readings, so why not get in touch with them today.
A quote to sum up the angels came from the book Archangels Speak, Wisdom from the Angelic Realm, by Margarot Doner, 'angels speak the language of the heart. They speak the language of love',
In April, we will explore into the Guardian Angels. As Uriel would say, it's not the event that determines your life; it's your reaction to it.