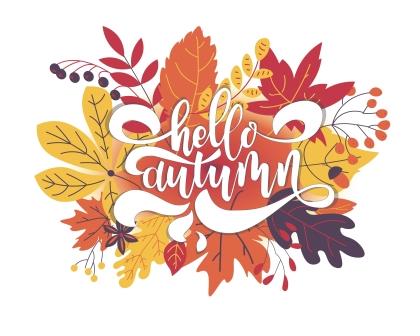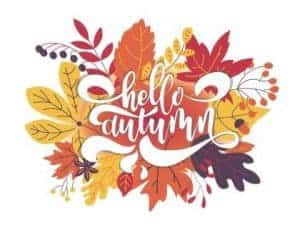 Let's be honest it's been a pretty difficult 6-months, whilst completely normal still seems a way off into the future, each of us is now beginning to settle into a new sort of normal.
Autumn is traditionally a period of reflection, so we can take some time to appreciate what we have learnt, gained and valued this year.
I'm sure everyone's list of reasons to be happy this autumn will be different, but here are 10 things to get us started…
It's time for winter-cosy clothes, layers, jumpers, scarfs, hats and boots – yeah!
Skills that you practised during lockdown, can keep you occupied during wet and windy days. From knitting, star-gazing, to jig-saws, to the perfect banana bread/sour dough loaf.
It's perfectly acceptable to binge-watch TV, and slouch around in pyjamas when it's a dark and dull Sunday – enjoy!
Communication via Zoom et all, has made us appreciate the human-touch once more. Embrace any invites (that restrictions allow) for work-do's, family get-to-gathers and more, especially those that you might otherwise avoid. Make sure everyone important to you knows how you feel about them.
Comfort foods are back on the menu, say goodbye to salads and hello to roast dinners, stews, soups and fruit crumbles.
Children are back in school, they are finally learning again, and an element of structure has come back into your day. Now you can look forward to the October Half-Term and Christmas holidays as welcome family-time with your offspring.
Everything hot is back on the table – hot water bottles, a lit fire, hot chocolate, hot toddy's! It's all there for the taking…
Seasonal Treats are on there way – toffee apples, gingerbread everything, mince-pies, tins of chocolates and more!
TV shows you normally associate with autumn will be back, like Strictly Come Dancing, Call the Midwife, The Crown and new ones albeit a take on an old one thrown in like Spitting Image.
Lastly feeling thankful, for small things, like not having to queue so much to get into supermarkets, no restrictions on what you can buy, for having an NHS, for small local shops, for hobbies, outdoor space, family, friends and of course good health!