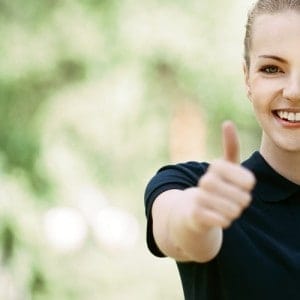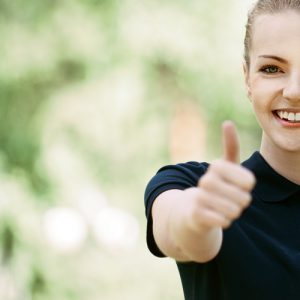 "A man is but the product of his thoughts; what he thinks, he becomes." – Mahatma Gandhi
We often hear about the power of positive thinking and how much it can do for our lives.
Positive thinking not only has the ability to relieve stress and bring us happiness, but new research carried out by the University of Queensland has now revealed that a positive attitude can improve the immune system and could even increase your lifespan.
There's no doubt about the powerful benefits that come with positive thinking, but we understand that at times it can be easier said than done. Luckily there are many things you can do to develop the habit of positive thinking. Here are a few simple tips you can use to help along the way:
Appreciate
Expressing your appreciation is one of the easiest things you can do to create powerful positive energy. Write down a few things you are grateful for each day to remind yourself how lucky you truly are. As soon as you start to focus on the things that make you feel happy and fulfilled in life, you will open up for more of the same.
Pray or meditate
Meditation is often described as the path to a higher level of happiness. While being naturally stress relieving meditation can also bring you happiness by helping you tackle aspects of your life which are making you feel unhappy. By simply altering our state of mind through meditation we can also change how happy we are. Mediation should be done at least once a day, however it is best performed first thing in the morning and then again later in the evening.
Laugh
Laughter is an extremely powerful tool to help you carry on smiling through adversity. You can find humour everywhere if you keep your eyes open.
American comedian and actor Bill Cosby sums it up by saying, "Through humour, you can soften some of the worst blows that life delivers. And once you find laughter, no matter how painful your situation might be, you can survive it."
Random acts of kindness
You may be surprised at how powerful a small act of kindness can be. Try giving someone a sincere compliment or donating an item of clothing every time you buy a new one. Research has shown that when you are kind to others, you tend to become more optimistic, moral and positive yourself. While your busy practising random acts of kindness don't forget to be kind to yourself too! 
Affirmations
Affirmations are positive statements which can help uplift and change a negative state of mind. Start by saying or writing down your affirmations every day to help you boost your confidence.
Change statements such as "I can't do this" or "I am going to fail" to things like "I am successful in everything I do" and "I am healthy and happy." Repeat your affirmations several times throughout the day and before you know it you'll start to see and feel a fantastic change.