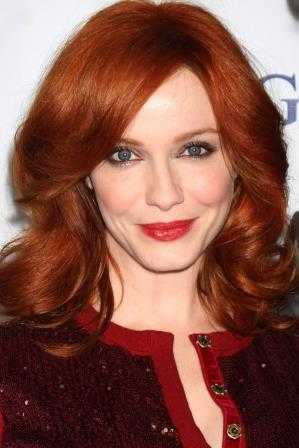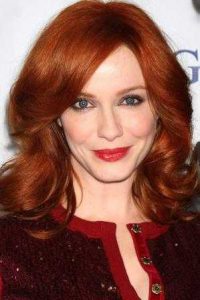 Christina Rene Hendricks was born on the 3rd of May 1975 making her a Taurus sign, as an American actress her most notable role to date is playing character Joan Harris in AMC series Mad Men; she has been nominated for an Emmy Award five times for the role. The show is coming to end after seven seasons, with the final episodes airing around the world now. So, just what Taurean traits got her this on-screen success?
As a Taurean she is serious about the projects she embarks on, setting herself hard goals to achieve, and moving through them one by one. She is not afraid to stand her ground and share her views. As well as being creative she is organised, and she trusts her intuition – if something doesn't feel right, she will move in a different direction.
As a youngster she was not particularly enthused with her appearance, and she began colouring her hair red at the tender age of ten, after being inspired by the book 'Anne of Green Gables'. But at nineteen she entered a modelling competition for 'Seventeen' magazine and although she did not win, it brought out a new appreciation for the fact she could be pretty. She later moved to New York and London to model professionally. Much has been made of her figure; she has been called 'the new modern ideal of Hollywood glamour – full figured, voluptuous, and a throwback to the days of Marilyn Monroe.' But with typical Taurean beliefs she prefers to be judged by what she does, not on how she looks.
She then made a strategic move to Los Angeles to try and transition in to acting work, 10 years of hard graft followed before her big-break on Mad Men. It is during this time that she met and married fellow actor Geoffrey Arend in October 2009. The Taurus sign is not always easy to get to know, they are complex people by nature and they can keep their emotions to themselves – which can lead to built-up tension. It is important for them to be comfortable with their friends and partners and for good conversation to be high on their wish list.
Taurus signs don't tend to stand still, so no doubt as soon as she had made peace with the ending of Mad Men, she would have gone in to trailblazer mode to find the next opportunity. They make great chess players – always able to think two moves ahead and to make things happen in life.
Christina Hendricks Photo Credit: Helga Esteb / Shutterstock.com