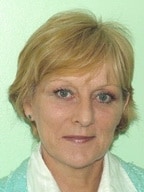 Mary has Irish charm, but nonetheless she will not just give you what you want to hear but what you need to hear.
Mary was born with psychic gifts as well as healing abilities. She started her training in nursing when she was eighteen and worked for ten years in the NHS. Then followed many holistic courses which led her to holding healing clinics both in the UK and abroad with great success.
Empowerment
As a reader Mary feels it is an honour to serve and guide clients with their life challenges. She brings many skills to her energy readings to empower her callers to deal with any situation, no matter how difficult. Mary's motto is that there is always a solution and she guides her clients to take control of any problem and own it.
During a reading, Mary breaks things down into steps and guides the client to deal with issues head on. Her aim is to allow callers to see things more clearly and understand the root cause of their problems. Alongside understanding what is causing energy blocks, which in turn puts the body out of balance. Mary will embolden the client to gain a deeper understanding of who they are and pinpoint exactly what the difficulties are.
Past, Present & Future
It's essential, Mary feels to look into the past, present and future so that the correct course of action can be decided on by the client. Mary wants to empower them to make their own right choices with confidence and recognise their own inner-power to deal with anything in their lives.
Mary is an animal lover; she has a gift with animals (both her own, and those of her clients) on a healing level. She can communicate with those that have crossed over giving comforting messages to clients in need of her support. Mary feels that animals have the ability to connect with people on a deeper level and bring up emotions even humans don't have for each other. 
Direct & To The Point
The reading style of Mary is one of being very direct and to the point. She has an Irish charm, but nonetheless she will not give you what you want to hear but what you need to hear. So that you can avoid repeating the same lessons over and over again.
For direct answers, why not connect with Mary?